Si vous oeuvrez dans le sens de la promotion des artistes africains contemporains, nous serions heureux de procéder à un échange de liens.
Newsletter :
Send a message:
Gallery Manager :
Sinkiewicz Marc
Create a link to this page
To set a link to our site, you can use the following code:
Follow Galerie SAGA!
Other links from the web

Galerie SAGA On Artmajeur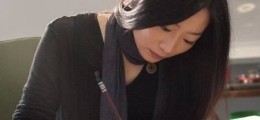 Kaixuan FENG une artiste dont les travaux portent du sens et de la poésie.
Website Management
Website maintained by : Artmajeur.com - Website for artists
Address : Artmajeur, 1870 boulevard de la liberté, 34830 Clapiers, FRANCE
Tel : +33 (0)95 095 9966


For questions and comments about the website, please contact us at the following address: support@artmajeur.com
Last modification date : September 6, 2021