Si vous oeuvrez dans le sens de la promotion des artistes africains contemporains, nous serions heureux de procéder à un échange de liens.
Newsletter :
Send a message:
Gallery Manager :
Sinkiewicz Marc
Accepted Payment Methods
- Money Order - Bank Transfer
Shipping & Delivery
Price does not include shipping. Please ask for a quotation for an accurate shipping estimate
Create a link to this page
To set a link to our site, you can use the following code:
Follow Galerie SAGA!
Other links from the web

My Artmajeur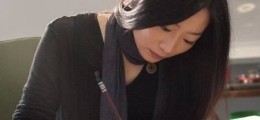 Kaixuan FENG une artiste dont les travaux portent du sens et de la poésie.
Website Management
Website maintained by : Artmajeur.com - Website for artists
Address : Artmajeur, 6 plan Chabrol, 34830 Clapiers, FRANCE
Tel : +33 (0)95 095 9966


For questions and comments about the website, please contact us at the following address: support@artmajeur.com
Last modification date : January 21, 2020